RCA Indoor FM and HDTV Antenna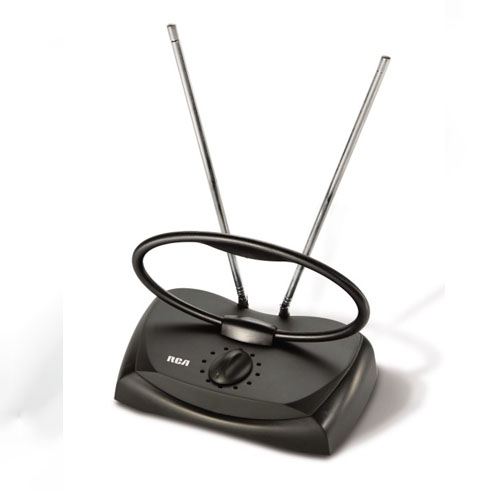 PRODUCT OVERVIEW
Receive local HD digital broadcast channels for free with a 12-position fine tuning control for improved signal reception. This antenna includes adjustable VHF dipoles and a pivoting UHF loop for increased signal reception. It's easy hook up and has a contemporary design.
TOP 5
REASONS TO GET AN ANTENNA
Don't let other providers fool you, the best possible uncompressed HD signal is delivered with an RCA antenna. You shouldn't settle for a lesser picture when you know your TV is capable of delivering much more.