Get Free TV, Even HDTV
Take a look at all the FREE HDTV you can get with a RCA digital antenna. Enter your ZIP code to the left and see a list of the broadcasters in your area and which RCA antenna is right for you.
Nine out of ten households in the United States can receive free digital and HDTV signals with the proper antenna. Many local channels are broadcast in HD, but some of these channels aren't offered in HD by cable or satellite providers. Connect a RCA HDTV antenna, and you can immediately start enjoying those local channels in their full 1080i HD brilliance. Whether you require an outdoor antenna for maximum range, or prefer the convenience of an indoor model, RCA offer the ideal solutions for you.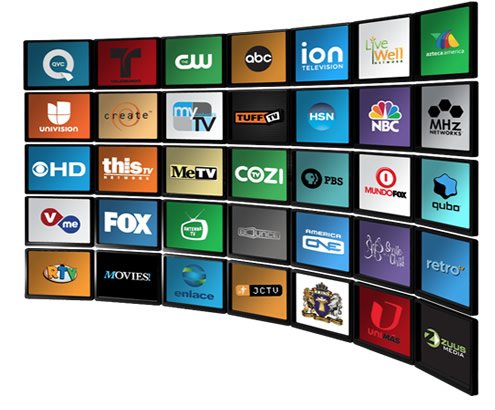 So what are you waiting for? Receiving FREE TV is a lot easier than you might think. All you need is:
1. A digital-ready TV
Almost all new TVs sold since 2009 are digital-ready, which means they can receive digital high-definition channels and subchannels. If you're not sure your TV is digital-ready, check the owner's manual that came with it. If you don't have a digital-ready TV, you can use a digital TV converter instead.
2. A digital antenna
There's no one antenna that's right for everyone. But there's definitely an antenna that's right for you. Enter your zip code on this page to see a list of digital channels available in your area. Then click on the Find the Right Antenna button to get the best antenna for your environment.