RG6 and RG59 Cable Stripper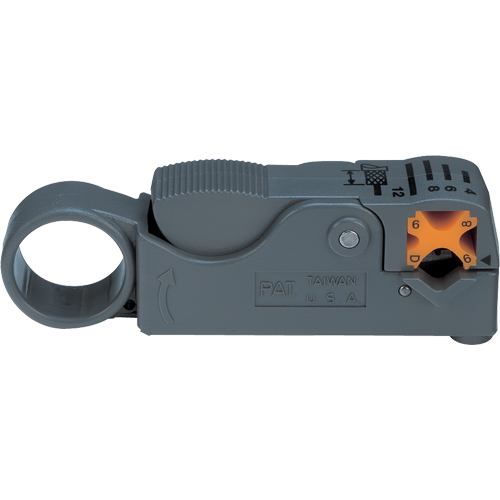 $5.99
Model :&nbsp VH596R
KEY FEATURES
Use with RG6 or RG59 coax

For reliable and precise connection

Use for TV or antenna installations
SETUP IS EASY - 1•2•3 INSTALLATION
PRODUCT OVERVIEW
Installation has gotten easier with this RG6 and RG59 cable stripper. It's easy to use and maintains a professional stability that will conveniently assist your coaxial cable adjustments for multiple uses including the RCA antenna, cable or satellite TV.
Features
(continued)
Strips cable jacket off of the coax cable
Three stage cut provides a professional cable installation
SUPPORT / MANUALS
The warranty document is not available at this time, please contact Online Support
No Manual is required for this product
TOP 5
REASONS TO GET AN ANTENNA
Don't let other providers fool you, the best possible uncompressed HD signal is delivered with an RCA antenna. You shouldn't settle for a lesser picture when you know your TV is capable of delivering much more.